Improved brand consistency, order process and ROI
Background
St Raphael's offers hospice care to people with life-limiting illness living in the boroughs of Merton and Sutton. The service is free, and provides high quality medical and nursing interventions, as well as support to family and friends.
It costs approx. £115,000 a week to keep the hospice running. The hospice relies on charity fundraising, donations and legacies, and is largely dependent on the generosity of the local community.
As with other hospices, fundraising is aimed at the local community of where the hospice is located. This encourages collaboration between each hospice, so that new methods to raise money and promote awareness are readily shared and adopted.
The challenge
Hospices can no longer rely on the daily support from the local community, without changing and adapting the method of fundraising. Whilst they are not in competition with each other, the number of small local causes looking for funding has increased significantly and they are fishing in a much more crowded pond. Donor fatigue is a real factor with supporters constantly being bombarded with demands for gifts.
St Raphael's needed to optimise fundraising activity and adopt new methods within a set budget, without any adverse effect on internal resources.
The challenge was two-fold; to help increase awareness of St Raphael's within the local community, of its services and its need for funding, whilst increasing the ROI of future campaigns.
The process
We began with a series of meetings to establish the strategy for 2018/19 together with a review of their existing print collateral. This included a review of previous campaigns and a breakdown of cost compared to ROI of each campaign.
The outcome of the meetings highlighted a greater return could be achieved from the print and direct mail element if forward planning, standard materials, postal optimisation and data cleansing were implemented.
We also established the following areas needed attention:
The hospice branding needed modernisation
No comparative costings on print and direct mail
Postal savings
No central point of ordering
Limited rapport with external supplier's
Limited product and technical support from external supplier's
Brand consistency and identity irregular
No brand variation control – out of date items printed and destroyed
No volume related savings or guidance to make savings
Varying lead times
The solution

Rebranding

A rebranding is now in place that includes the website, shop premises, print collateral & direct mail and raffle mailings. This included KPM's design team plus external designers known to St Raphael's. Rebranded print assets are now stored at a central source within KPM, ensuring brand consistency across channels; with no variation from the brand guidelines, including version control and reprinted items.
Online ordering platform
To help maintain brand identity and optimise cost efficiency we are looking to implement an online portal. This will provide:
Print on demand facility
Template items with editable fields, i.e. business cards
Print rates established – constant pricing throughout
Access to only approved users
Ordering restrictions implemented
Low stock and date sensitive notification alerts
Digital assets all stored in one central location
Brand identity maintained
MI reports supplied
The portal will allow new suppliers to be included so it can be used to order items not supplied by KPM. This simplifies processes and allows for extra approved suppliers to be included.
Projects
Sunflower Memorial Mailing, Newsletter and Raffle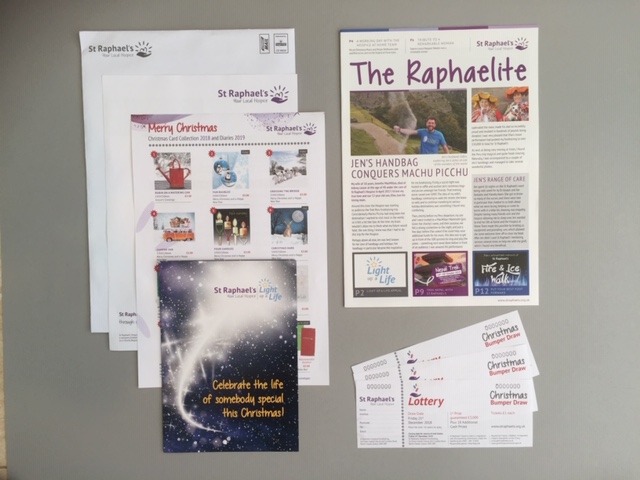 KPM produced the mailings from start to finish, including design. We also cleansed the data, eliminating duplicate names and completing any partial addresses to achieve optimum postal discounts.
Memorial Marker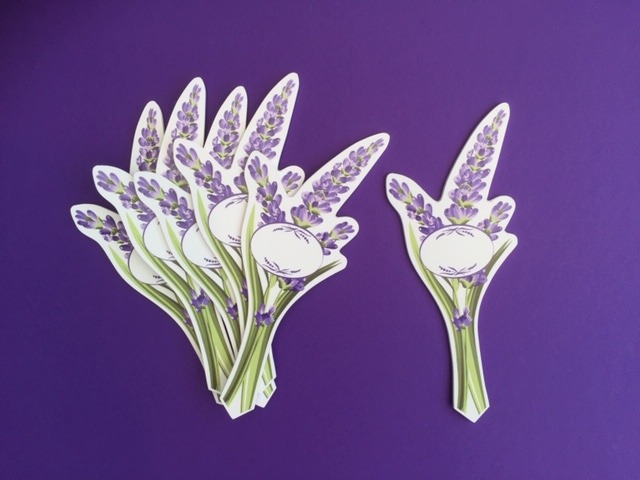 Many hospices use a standard sunflower marker within gardens of remembrance. This has been redesigned by KPM to match the rebranding, including lavender scent.
Read more