KPM Group has been based in Kent for 20 years, supporting organisations across the county. Not only are we fully at home, but we also have strong business links that enable us to be the ultimate mail fulfilment company in Kent.
Buying locally brings many benefits to business in the region. This includes cutting the carbon footprint of a client's deliveries and mailings if you choose a supplier local to you. So, think local for a more sustainable print management service including direct mail, data management, personalisation and pick and pack.
Why Kent business is thriving
We're happy to report that Kent's business sector is booming, with a record number of new companies. The total number of registered companies in Kent is now more than 122,600. This means the county is sixth in the UK for year-on-year growth of new companies.
In fact, statistics from Companies House and the Office for National Statistics show that despite the pandemic and its economic challenges, 18,500 new companies were registered in the county in 2020. This is compared to 15,963 during 2019: an increase of 15.9%.
Six reasons to do business in Kent
1 Good Connections
Kent is the only UK county with High Speed 1(HS1). The line links London St Pancras to stations throughout the county giving access to international hubs in France and Belgium from Ebbsfleet, Folkestone and Ashford. Besides this, Kent's rail network directly connects the county to nine central London stations.
In addition, Kent numbers more road networks in miles than any other county in the UK. Sections of the M2, M20, M25 and M26 totalling 173 km (107 miles) are all within its boundary.
2 Time Efficient
Travel from Kent to London on HS1 takes just 17 minutes from Ebbsfleet to St Pancras and 11 minutes from Ebbsfleet to Stratford International. Central London is just 38 minutes from Ashford and 54 minutes from Folkestone by train.
3 Space for Success
With 42 business parks and state-of-the-art laboratories, Kent has a site for every type of business to succeed. One of the biggest clusters of technology-focused businesses in the South East is at Kent Science Park.
Did you know that Medway is the largest urban area in the South East outside London? It has a population of 276,000 and 13,000 businesses.
"Kent is a great location for a modern, professional practice such as Cripps. As well as having its own diverse and vibrant economy, the county is well-connected for doing business with clients from both London and mainland Europe. The working environment is good, with modern, well-located business parks and Kent also offers an excellent quality of life."

Cripps Lawyers
4 Skilled People
Kent has more than 1,129,000 people of working age and over 61,000 students. 320,000 people are in managerial or professional roles, indicating a workforce with high-level skills. In Thanet, where there has been an 18% increase in new enterprises in the past two years, employment is rising at five times the UK average.
5 Support for Diverse Industries
Kent offers innovative firms an environment where they can thrive. Medway Council provides a package of free advice and funding for new and growing businesses. It has four business incubators including the Medway Innovation Centre and the new Innovation Studios in Strood.
Other support networks include Locate in Kent; Kent and Medway Growth Hub; Kent Invicta Chamber of Commerce; The Kent Foundation, and West Kent Partnership.
6 Developing
Commercial properties in Kent and Medway are on average 70% lower than in London! Plus, quality commercial spaces are currently being developed across seven sites around Canterbury – providing over 100,000m2 of new business capacity.
"Kent offers us excellent access to potential customers in London and across the South East, and a great location from which to manage our network of offices. With government investment in infrastructure projects such as Crossrail beginning to flow, our business is getting stronger, and we are actively recruiting."

Ecologia Land Specialists
Supporting your Kent-based business
During our 20 years of experience, we've certainly found Kent to be a great location to do business. As a gateway to both the City of London and Europe, we can easily access clients and staff from London, Kent, and Essex. This has been instrumental in successfully growing our print and mail fulfilment service. So, how can we help your Kent-based business?
Direct mail has been used by B2C and B2B businesses for 85 years as an effective marketing strategy. It's unbeaten for delivering a tangible piece of multi-sensory media straight into the hands of your target audience. Recently the growth of analytics and data optimisation has increased direct mail personalisation, leading to even better ROI.
We can help you to reach customers, driving them online in the digital age. Read on to see how.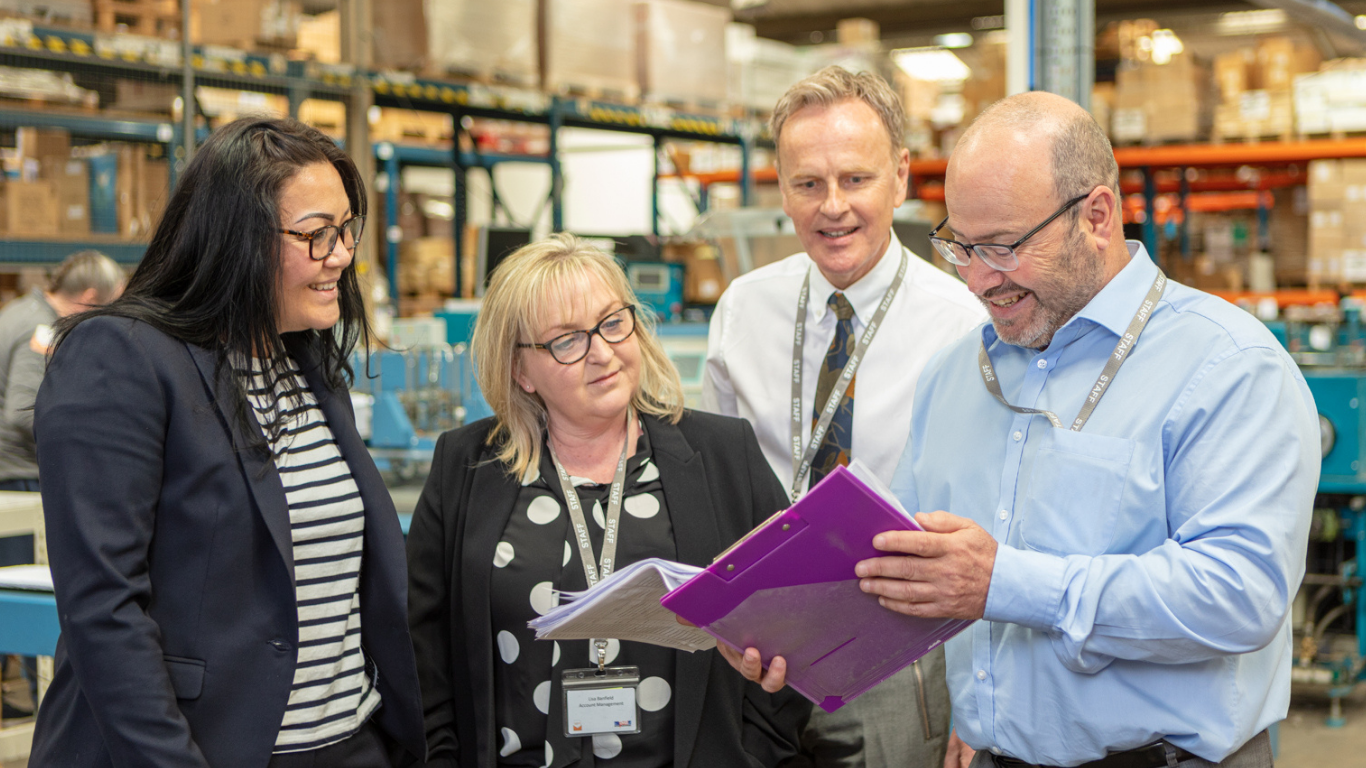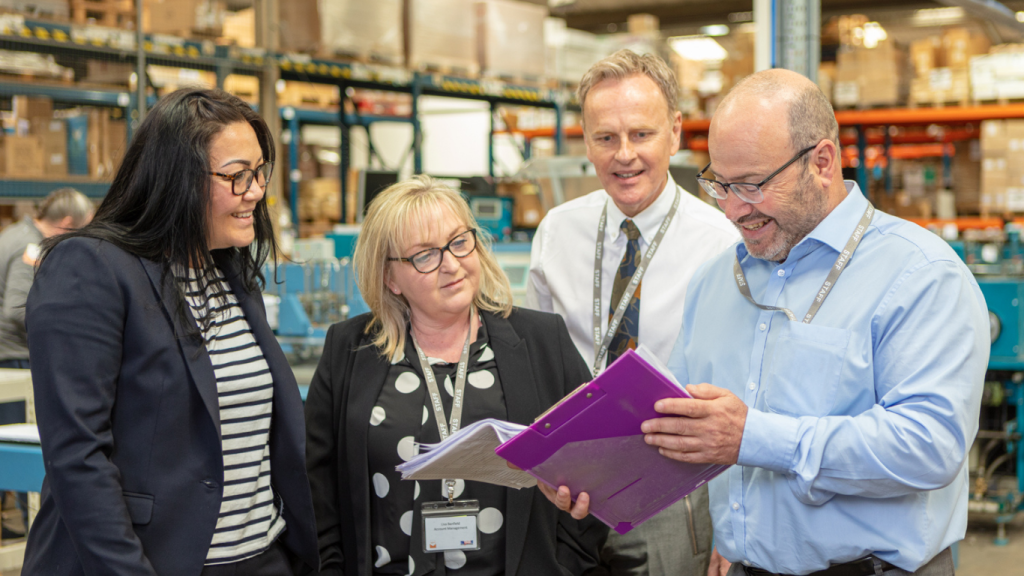 Direct mail marketing cuts through
Direct mail has the ability to cut through digital fatigue across all age demographics. Especially among Millennials and Gen Zs, it can create a surprising and unexpected experience resulting in sales.
According to figures from Royal Mail Marketreach, Neuro-Insight 2018, direct mail is considered more trustworthy than email, with 87% of people surveyed rating it as believable compared to 48% for email. 70% said they have a higher opinion of a company after receiving direct mail.
The impact of a physical piece of marketing on the brain results in it being remembered 49% more than email marketing, and 35% more than social media. 70% of people say that receiving mail makes them feel valued, compared to 30% for email.
The advantages of a multi-channel approach with direct mail playing a key role in campaigns is shown in figures from Jicmail Q3, 2021. Record levels of mobile digital activity were driven by direct mail, door drops and business mail, with increases of 11% year on year.
Promotion post-pandemic
During the pandemic the qualities of direct mail came to the fore, spotlighting its advantages over digital marketing. The Advertising Association/WARC Expenditure Report of January 2022 found that mailshots have seen substantial growth, up 23.4% in Q3, and forecast to rise 6.8% for the year.
Direct mail marketing can be easily integrated into your digital marketing efforts, boosting response rates. A multi-channel approach to marketing is key as it creates a single, unified experience for customers. Plus, it provides joined-up data too: meaning more effective customer segmentation and targeting.
We've seen that direct mail's effectiveness works across multiple demographics. Mail provides a way for marketers to navigate digital fatigue through re-targeting, landing at a time when the sales opportunity might have been lost through the usual digital techniques.
Book a Free Postage Audit
Postage can account for about half the cost of a typical mailing campaign, so it's important to analyse your mailing costs regularly. Are you are getting the best postage rates and delivery times?
Understand your options
Gain insight into small changes that could make a big difference to your budget
Review recommendations for improvement and next steps
CONTACT US to book your free postage audit – simply fill in the form and select 'Request a Free Postage Audit'.