Are you planning your marketing campaigns for Q1?
You may want to take a look at the recent MarketReach/WARC Driving Effectiveness Report. Demonstrating the boost mail can deliver for sales, customer loyalty, brand engagement and awareness, it highlights case studies from brands that have used direct mail to drive ROI and sustained growth.
The research finds that mail nurtures customer connection and retention, drives responses, and cuts through digital noise. Further research (by JICMAIL and the IPA) shows direct mail generates consumer action with 70% driven towards online activity, and 35% of consumers making a purchase, payment or donation as a result of receiving a piece of direct mail in the past year.
Over the last two years trust in personalised direct mail has increased – in contrast to decreasing confidence in digital channels such as online advertising, email and social media. With 95% of consumers opening, reading and/or filing mail, and 70% feeling valued by mail senders, mail can play a powerful role in sustaining customer loyalty.
Home is the best environment for direct mail
The pandemic has created the optimum environment for direct mail in your 2022 marketing strategy.
The increase in hybrid home working means high net-worth consumers are a receptive audience, with 33% more time spent engaging with mail than before the pandemic. Research from YouGov suggests these conditions are likely to continue.
Another key factor is the rise of e-commerce and home delivery, and the tangible, physical experience this brings. The Marketreach/WARC report shows direct mail can have the same impact. From the moment of delivery into the home, through multiple interactions, two in three consumers keep mail as a reminder to take action.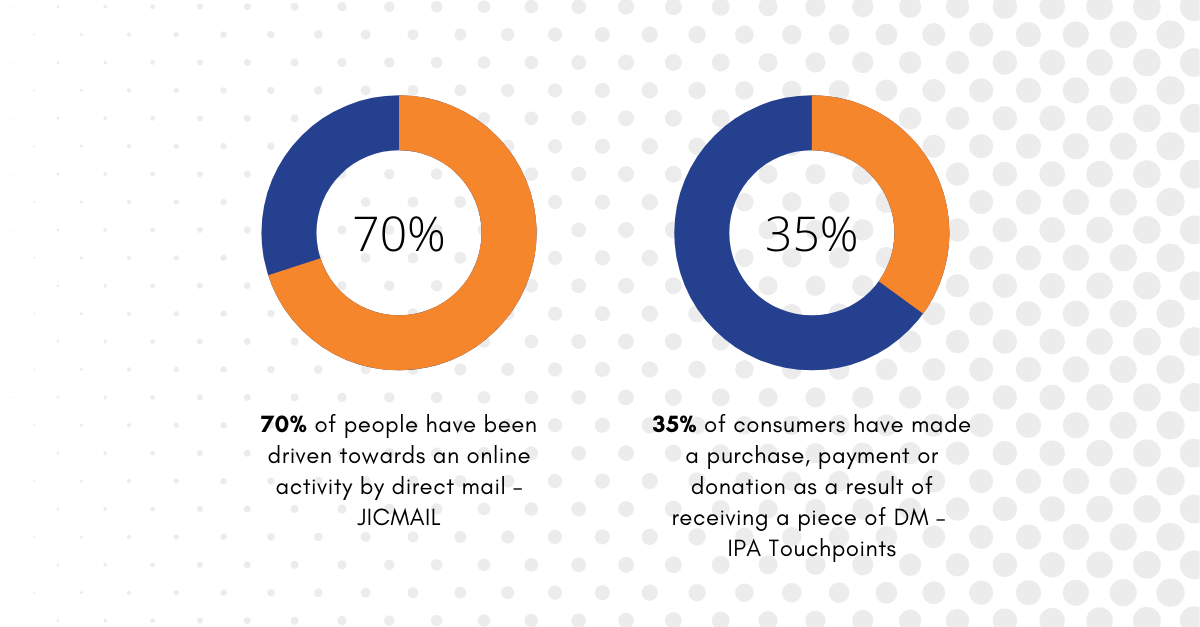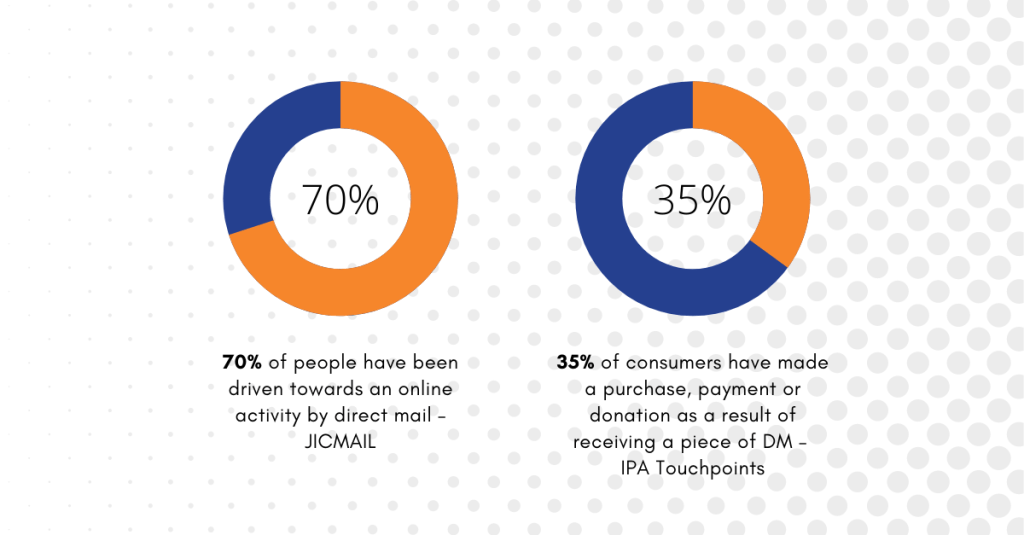 GDPR and the benefit of mail
Not to be ignored is the fact that direct mail benefits from fewer GDPR regulations. There's no need to get permission to send mail in the first instance so it's a great way to contact potential customers. In contrast to email which has stricter regulations, direct mail is a breeze.
This environment creates the perfect opportunity to combine the physical presence of mail with digital for maximum effect with your 2022 marketing strategy.
One innovative case study shows how Honest Brew beer asked its customers to turn the postal delivery tube it uses into a Smartphone speaker, including a £10 introductory voucher for friends. This inventive campaign resulted in a 23% redemption rate and 17% increase in new customer sign-ups for the brand.
How to reduce postage costs
The stats are clear – when used as a lead channel direct mail results in an uplift in revenue and ROI. Yet marketers can often be put off by the cost of direct mail (and these other myths of mail marketing).
It's true – postage costs can be the single biggest outlay of a direct mail campaign.
But we know what works for which audiences and will advise on the most cost-effective solutions for your campaign. Factors that influence cost include the type of mail and how many recipients you send to.
At KPM we work with you and to your budget to deliver best response rates and optimum value. To do this we look at:
Design – is the design suitable for machine readers?
Paper stock – can the chosen stock gain environmental discounts?
Size & format – does it fit into the most cost-effective pricing categories?
Personalisation – so your mail gets to its intended recipients both physically and through design and messaging
Data management – so your data is as clean as possible, and you don't waste your budget sending to incorrect addresses
Triggered mail – printed on demand/sent as required to achieve best print and postal rates
Outsourcing your campaign brings the advantage of bulk rates and reduced postage costs. Postal operators like Royal Mail and Downstream save their best rates for wholesalers like us, so working with KPM saves you money, and your valuable time and energy too.
Talk to our team about your next print campaign. We can advise on everything from your initial concept and estimates to mailing production and response handling. At the end of the campaign, you'll receive feedback and analysis for future campaigns.
To find out how using mail could boost your 2022 marketing strategy, get in touch today.
Ask about our FREE Postage Audit to help you gain insight into the small changes that could make a big difference to your budget. We'll include recommendations for improvement and next steps.